Today, online world is taken by storm as you can discuss and share each and every problem online and rest assured that it will be definitely be answered. Following on the same lines, a Mumbai based studio called Di-Mentions Studio has come with a unique and innovative digital platform – Lajja Diaries. So what is this initiative? Well, Lajja Diaries, through the digital platform, promises to bring women from across the world to come ahead and share their views and support other women who have been victims of sexual or physical abuse.
How Lajja Diaries Kick Started?
Lajja Diaries was founded on the 16th December, 2014 in memory of the 'Nirbhaya rape case'. It is a platform for women all across the world to share their stories of abuse or discrimination and aims to start a dialogue around women's issues in and beyond India. It is an active platform publishing both original and curated content around the same. The company is working hard to encourage women to come and speak up and acknowledge women's issues. With this, they believe that the shame and blame is apportioned to the perpetrator instead of the cultural decree of questioning the victim. This platform urges women to share their stories freely and not be ashamed anymore. Lajja Diaries is enabling and creating an ecosystem of dialogue, awareness, rehabilitation and support around the subject of women's rights, crimes and conditioning.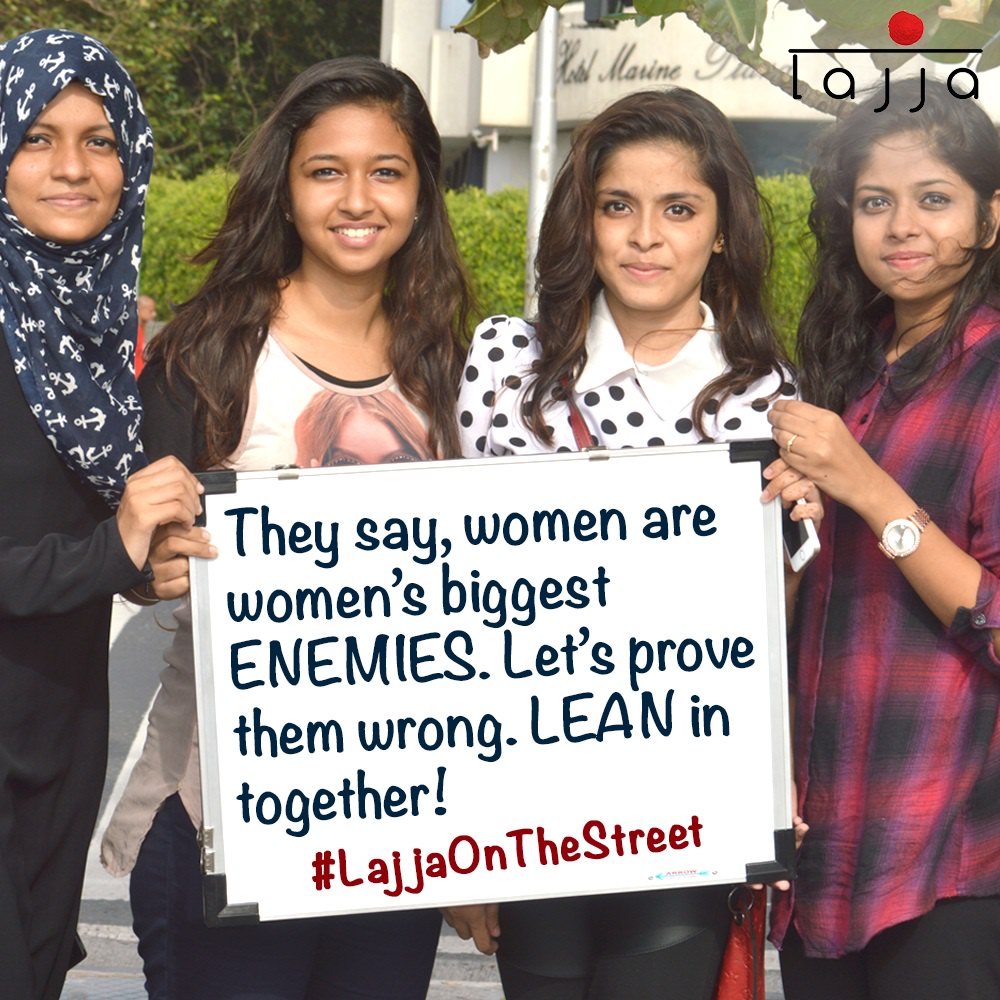 Speaking about the vision, Anoushka Adya, Founder and Partner, Di-Mentions Studios said, "Being a women-led startup, we strongly advocate women empowerment and we are relentlessly using our expertise in digital to be able to make a difference in whatever way that we can. We are working towards making it an active platform for awareness around feminist issues in India, as well a place where women can anonymously share and find virtual support. Over time, we have become well versed in handling an issue like women's rights with sensitivity and the importance of setting the right tone and disseminating a fearful message. As a team, we are very driven towards changing a few mindsets and that will be our ultimate validation."
She further adds, "We have received an overwhelming response and have garnered immense support from the online community with more than 24,000 organic and dedicated followers. Women from across the world have contacted us, willing to share their deeply personal experiences, which is an honor for us. The league also owes its success to the support of our partners and the commitment of our team at DI-mentions who volunteer their time and effort towards large and engage with the initiative. Our long term plan for Lajja is to help make it a platform to eventually help with rehabilitation and psychological welfare for those women who desperately need it."
How The Initiative Is Shaping Up?
The company intends to highlight issues related to sexism too then be it at the workplace, at home or in public. They are also looking forward to release a new campaign every week. Apart from this, the platform Lajja Diaries also publishes content with the help of blogs and curates the best voices on issues of Feminism on their portal and social media pages. The company has also been undertaking to discuss an array of issues in the future as well, including the scrutiny of the lens they are seen with by the media, governments and of course our culture and societies.
The first such project under 'Lajja' was 'Words on the Street' that the company just rolled out. Word on the Street saw the team of Lajja Diaries taking to the streets of Mumbai and asking women in public spaces about instances when they felt that sexism is a real thing that has a tangible effect on their everyday lives. The social experiment/campaign was received very well amongst Lajja's audience and women from all across India and thus got a huge response. The women are seen mailing in their own stories of struggles and even triumphs.
So, all you girls who have at some point faced problems, then don't fear – Shed the Shame and Share. Let Lajja diaries know your story of discrimination, abuse or violence which will help some other woman to gain strength who are quiet and simmering inside!