Video in content marketing is becoming very popular and successful form for increasing customer engagement. Nowadays, there may be no platform including social media, which does not include videos to share the stories to large number of people.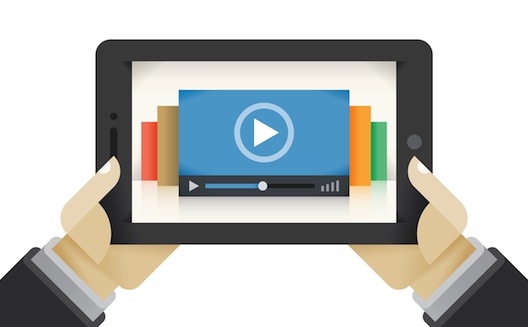 Videos has always been a fascinating way to put across stories, ideas, promotions in a way which can be appealing and convincing to people. It is one of the best ways to attract, convince and engage people effectively.
As stated in the 'The Guardian', "By 2017, video will account for 69% of all consumer internet traffic, according to Cisco" We all know how YouTube dominates when it comes to Video reach. More than 1 billion unique visitors are received by YouTube every year, as stated in Guardian. Netflix is also another popular medium to promote through videos. There are many other ways to promote through video like on Facebook, on website, on blogs etc.
Videos which are well made using creativity and powerful content, will definitely enhance your sales. Above all, with more and more use of smartphones nowadays and range of varieties of gadgets available to people, if videos are made web responsive, they can replace all the other content marketing strategies.
Let's see in which areas it makes marketing effective…
Many times text based content, even though they are rich in content and interesting, people may not completely read it. But if the same content is presented in video form, it is more likely that people watch it. And when people watch it, chances are that you gain more customers.
Videos can be part of other content, it is not necessary to put only videos for engagement. It can be part of a blog, or an email and newsletter. It can even on the landing page of website. By this way, one can leverage the effect of content with increased readability by visual touch.
Increased engagement and retention
As the newer technology emerges, the attention span of the people is also decreasing. Therefore, keeping in mind about the average attention span of people, videos are most effective for promotions. Because, in same amount of time video passes on the message in a convincing way in comparison to other forms of content. Of course, it depends on a lot how the video has been made. It should be able to connect with the customer in initial few seconds itself.
It might be difficult to track how many people have read your text based content in comparison to videos. Because, it is difficult to judge, whether a person has gone read all the content, say for example your website, when he has visited your site. For videos, it is either the person has seen or he has not. And one can get immediate feedback on it.
Many B2B organisations produce in-house videos. So, this allows you to release videos on regular basis to stay connected and update with your clients.

Apart from this there are various online tools available and one need not be a videographer to make use of these tools and prepare videos. Anyone can exercise these tools and prepare rich videos.

To have videos as part of your digital marketing, is not the choice of only big business. But if strategized smartly, small business can leverage immensely the screen power in very nominal budget. Many companies, use simple animation tools to make a small promotional videos. Such videos can also make big impact and even big organizations go for animation.
As 2016 is about to start, it will have many surprise to offer, but will bring many challenges too. So it is very important to think out-of-the-box to formulate mix strategies for effective marketing, irrespective of whether your business is small or big!